Prabandh is our periodical publication which means Planning or Management or Provision for future needs. These are vital ingredients for Project Managers. The Newsletter aims to expand its area gradually and provide a platform for knowledge sharing, Skills development, Project Management community development, and inviting experts to eco their views related to Project Management, the latest trends, and the prevailing practices in the various Project Management related domain. The contribution from the Chapter's members and Project Management leaders strengthens this publication.
Here are our latest and historical issues:
Prabandh October 2023
Feature on Chandrayaan-3's groundbreaking lunar landing and the project management strategies behind its success.
We are delighted to share the news that the PMI Gujarat Chapter has been selected as a finalist in Category I for the Year 2023 PMI Chapter of the Year Awards Program.
Case study highlighting innovative approaches used during the Chandrayaan-3 mission.
New corporate engagement initiative shaping project management dynamics.
Download File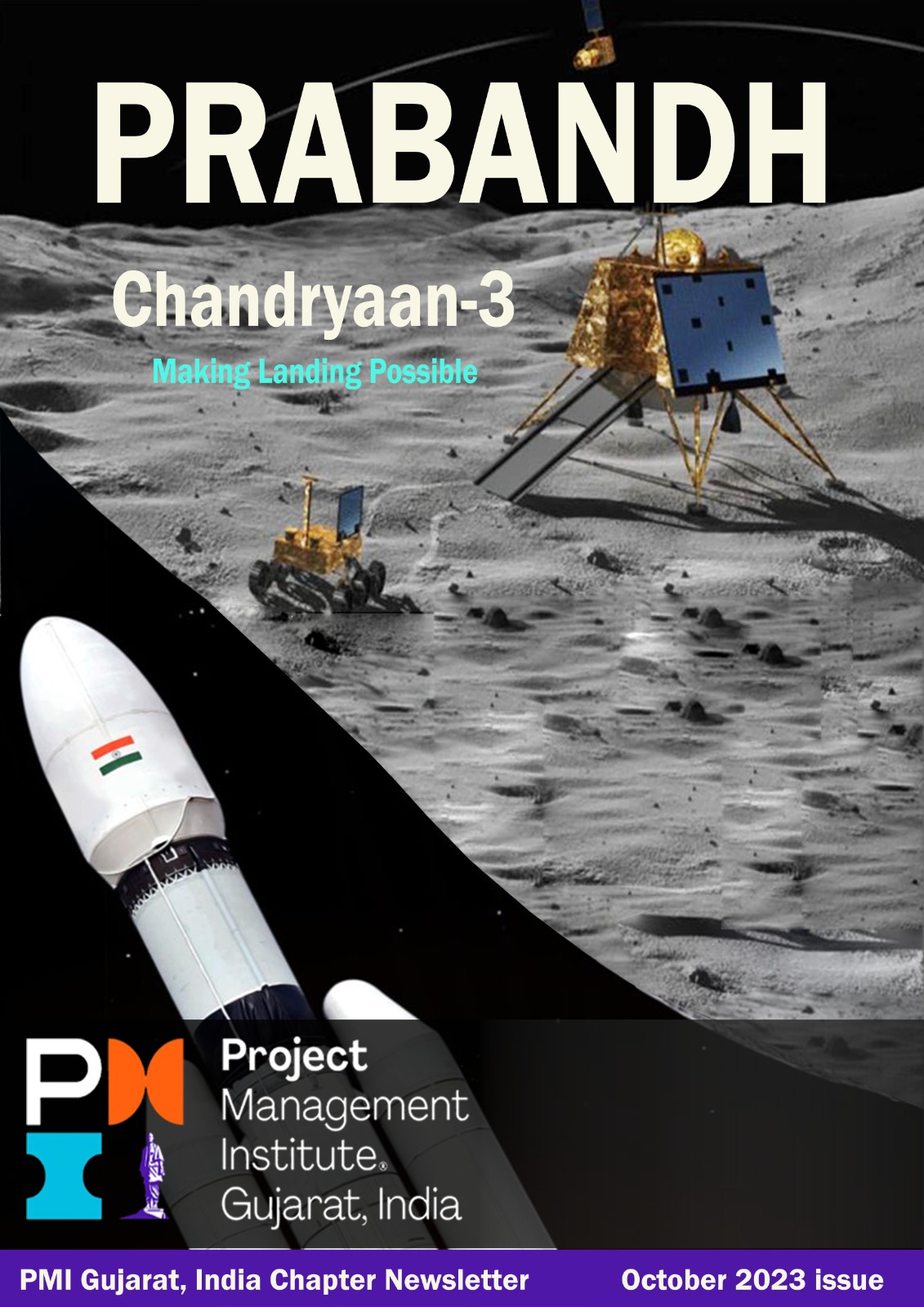 Prabandh March 2023
This year's theme selected by the United Nation is "DigitALL: Innovation and technology for gender equality."
We can proudly state that we have some great women leadership in our PMI Gujarat Chapter Board and are also active chapters for R11 Women's Engagement Committee.
Achievement – Recognition as Chapter of the Year
New Board for April 2023 – March 2024
Enjoy this edition of Prabandh!
Download File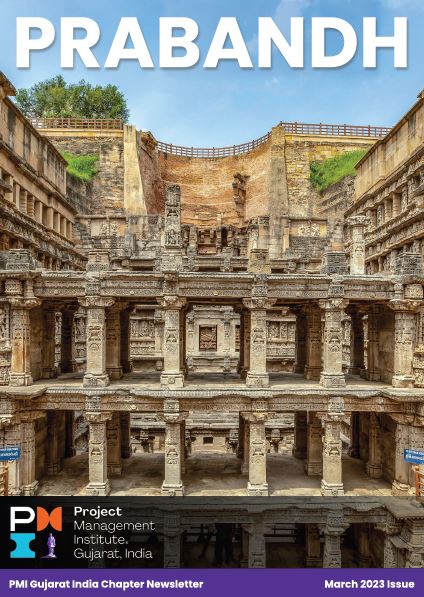 Prabandh September 2022
The PMI Gujarat Chapter newsletter will be named as "PRABANDH" which means of Planning or Management or Provision for the future needs. Both of them are key ingredients for the Project Managers
PMI Gujarat Chapter announces its new Board for 2022-2024
Rewards & Recognition: Star Volunteers for the Year 2021
Enjoy this edition of Prabandh!
Download File