PMI 2020 Signposts Report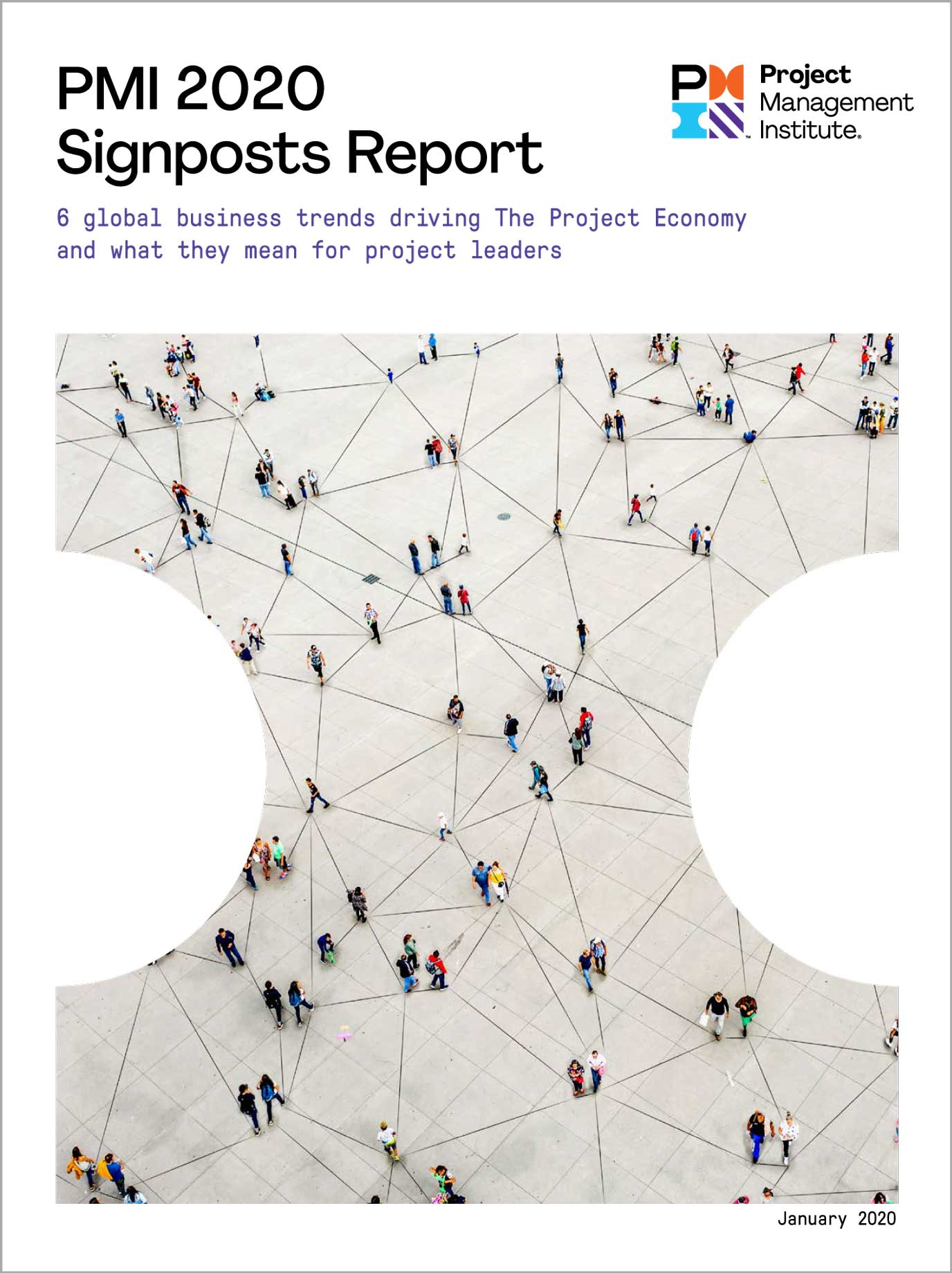 6 Global Business Trends Driving The Project Economy and What They Mean for Project Leaders
Project leaders can't truly deliver value if they're operating in a vacuum. In the PMI 2020 Signposts Report, we assess six of the most pressing business trends around the globe—climate change, AI, globalization, the infrastructure gap, cybersecurity, shifting demographics—and explore how they are influencing the work of project leaders.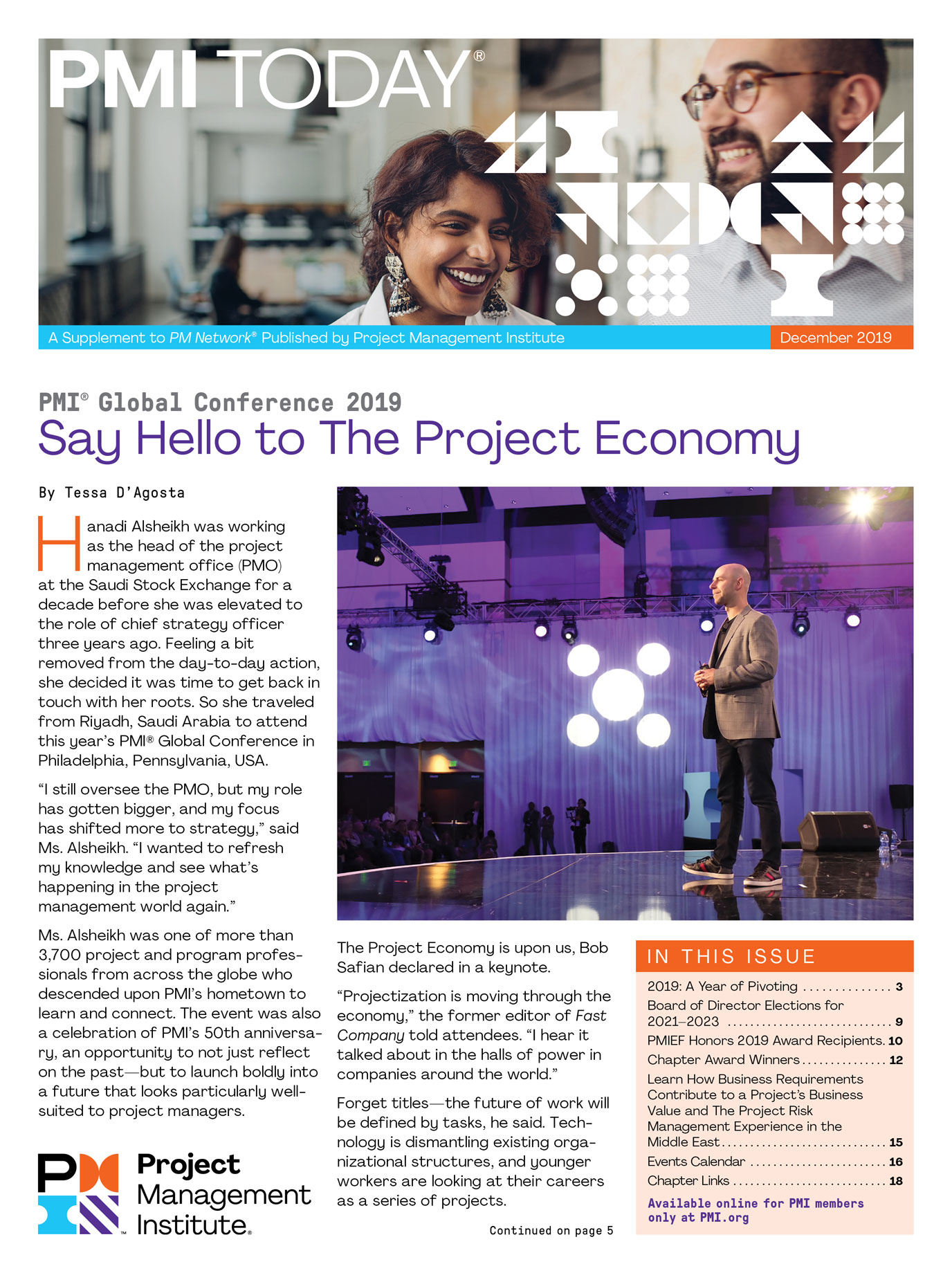 Members rely on PMI Today® to keep them informed of the latest news, events, volunteer activities and services of PMI and its communities. This monthly publication contains the latest developments about certification, research, standards, education and training, as well as news from chapters and other communities. It is designed to encourage your active involvement in the project management community.
PMI Today® is a benefit of membership and is delivered digitally to all members each month. Members also have access to digital editions of current and past PMI Today® publications. Join today to take advantage of this and many other member benefits.
News for Project Managers